Arom developed by Zero by Zero in collaboration with Sugahara Glassworks Inc.
It blinks like a real fire, and the pattern of handmade glass created by craftsmen is drawn on the table. Enjoy the beautiful world of light woven by Arom.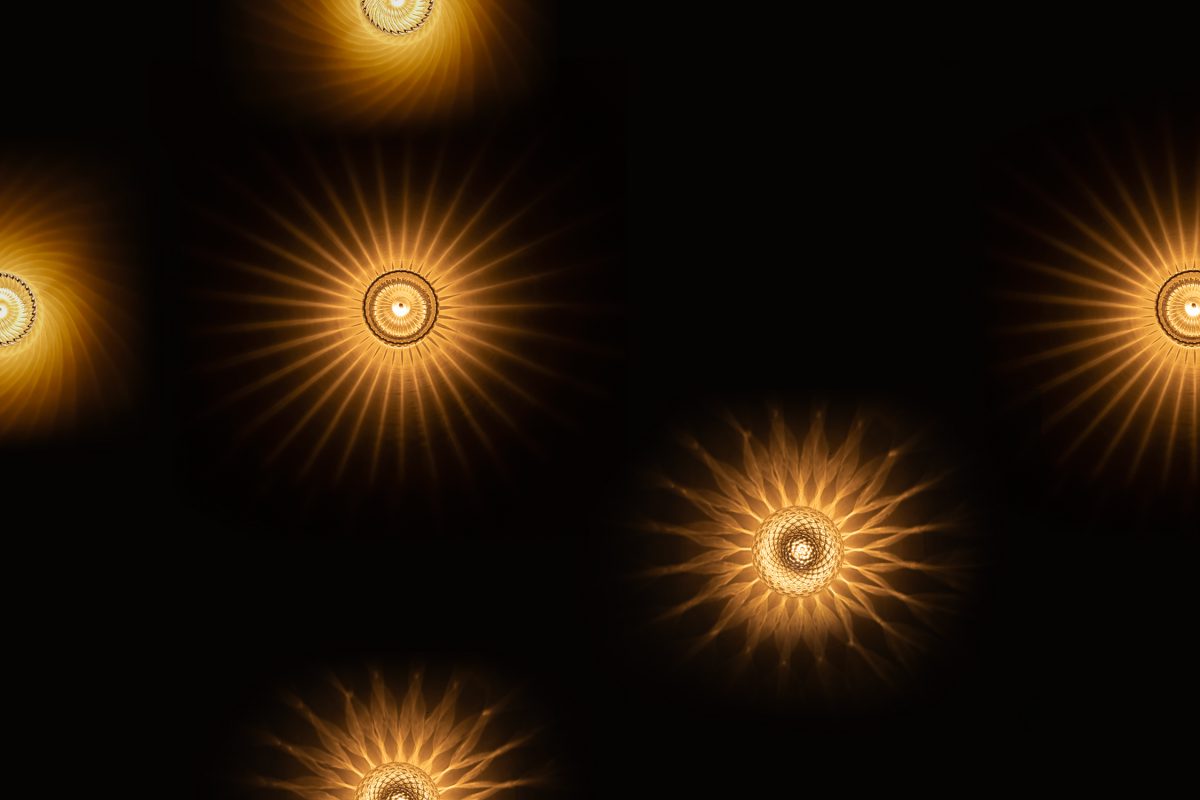 Decorate the lunch or dinner table with Arom as you would with flowers. Putting Arom on the table, its ambient light creates art-like patterns of flowers in the surrounding space. Arom adds the warmth of sparkling light to the table and switches the room to a healing space.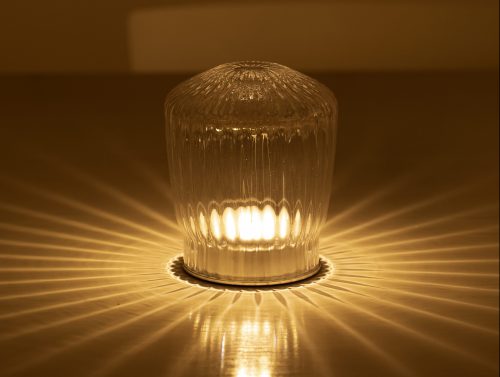 Design
The soft shape makes warmth and gentle light, thanks to its arrangement of downward-facing light source and slant surface, Arom projects an organic pattern of light.
The removable LED housing has a metal-blasted finish that creates a soft reflection of light, creating a natural glimmer of light, like a real flame. It also creates a variety of light patterns depending on the combination of glass.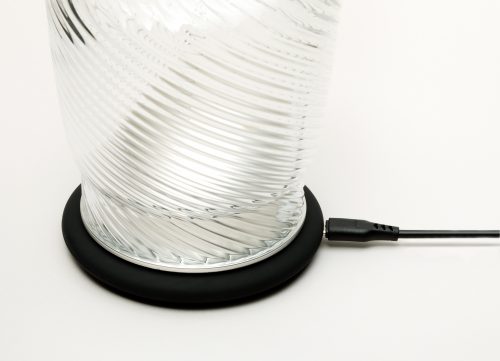 Wireless
Wireless charging reduces the hassle of replacing batteries and plugging in and out of terminals.
Up to 24 hours of operation on a single charge, easy to use in restaurants and bars.
Its cordless and portable size makes it ideal for a variety of outdoor activities.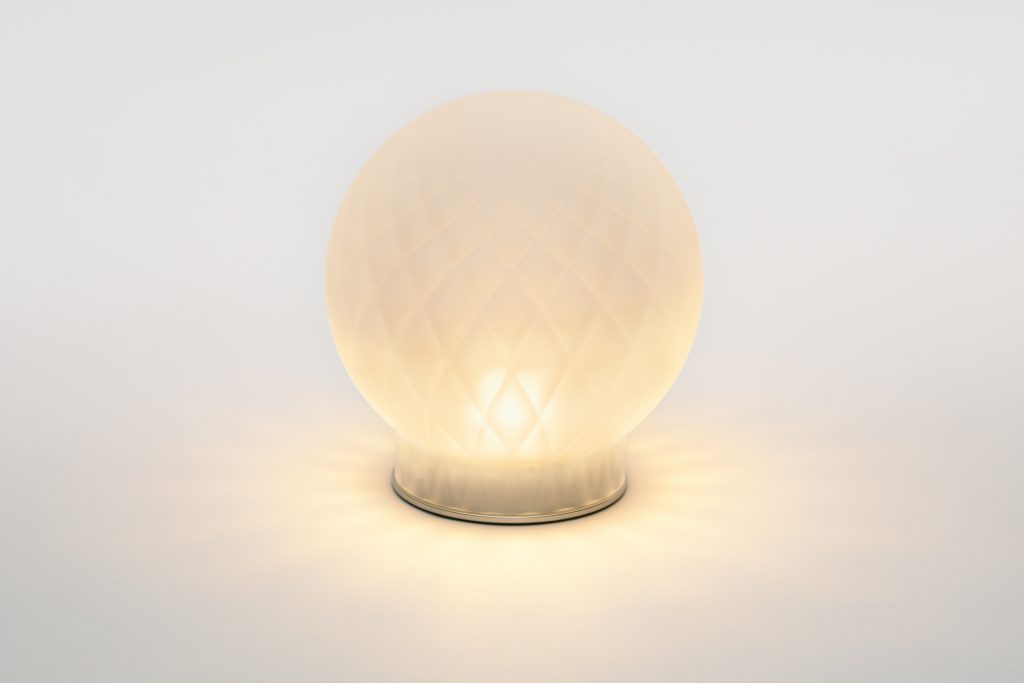 Now on sale at Sghr
It is available at the Sghr Shop from December 1st. Please purchase it as a Christmas gift or as an interior to enjoy the room.