For your peaceful moment
Arom – a healing light with warmth of handmade glass that creates a richer ambiance wherever you place it.
To heal the fatigues of the day, to bring a beautiful new tomorrow, Arom brings the "flower of light" to bloom to produce a calming space.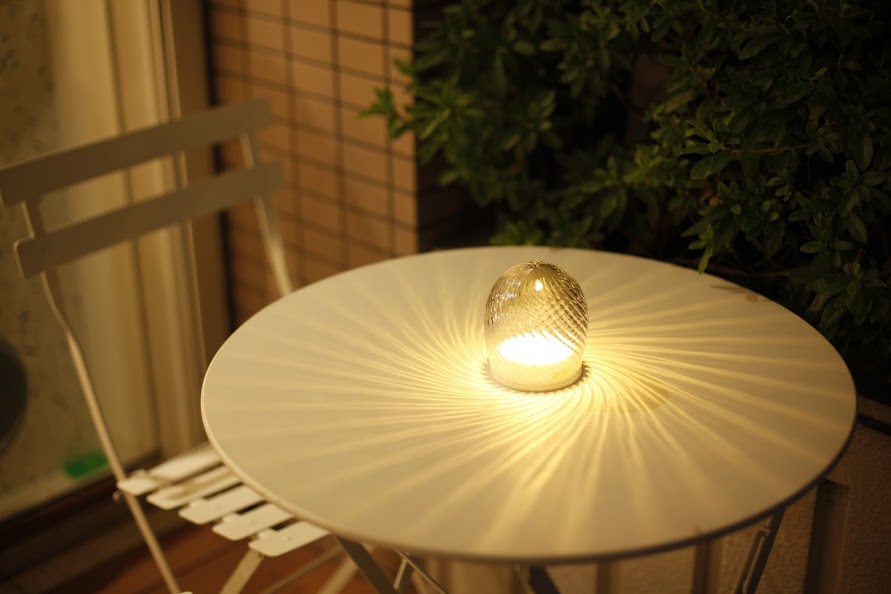 For a rich glittering table
Decorate the lunch or dinner table with Arom as you would with flowers. Putting Arom on the table, its ambient light creates art-like patterns of flowers in the surrounding space.  Arom adds the warmth of sparkling light to the table and switches the room to a healing space.
For a deeper relaxation time
With its natural sparkle and delicate light patterns, Arom can change your room into a beautiful and fantastical space. In yoga, meditation, reading books – Arom brings deeper relaxation.
Warm light created by ambient sound
Arom's built-in microphone converts ambient sounds into light, flickering like a real candle, while the independently developed analog circuit produces a warm glow.
With Arom, enjoy the pleasures of not only listening to music, but seeing it visually represented in enhanced lighting ambiance.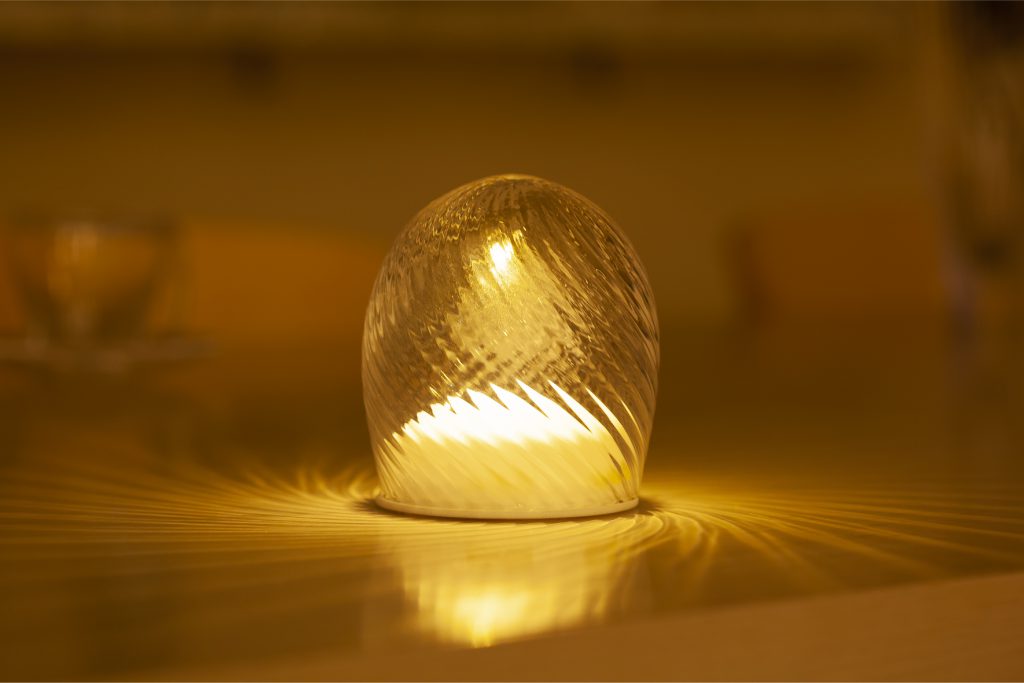 Design Features
Rounded glass surface organize reflections and projected light patterns looking natural. With its easy-to-carry,  hand-held size and convenient AAA battery operation, Arom is perfect for hassle-free outdoor entertaining such as camping, grad parties, festivals, and more.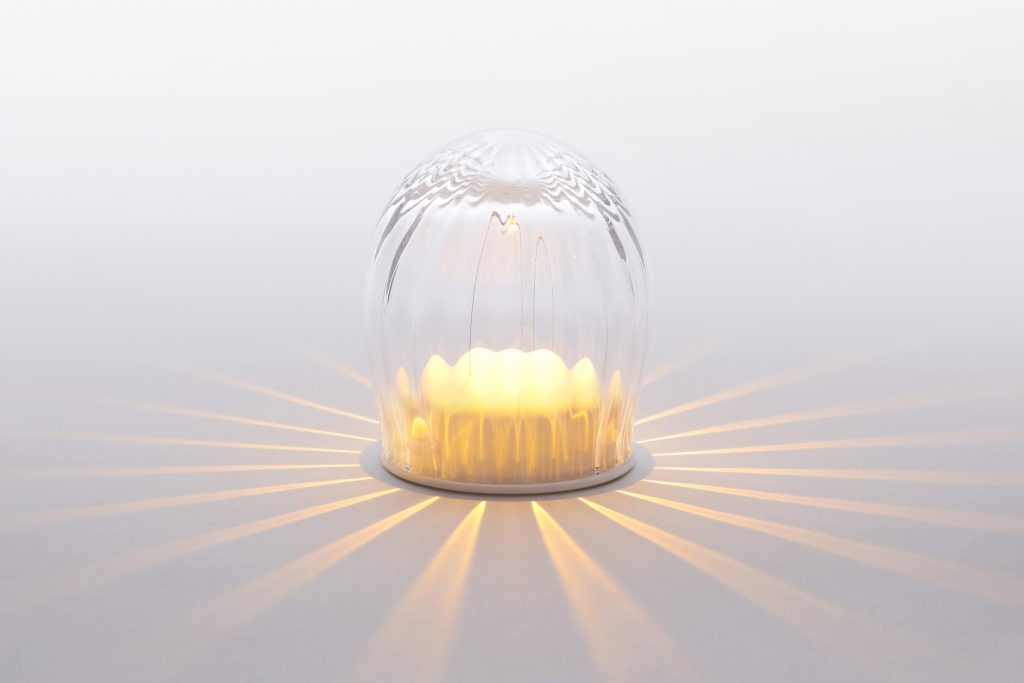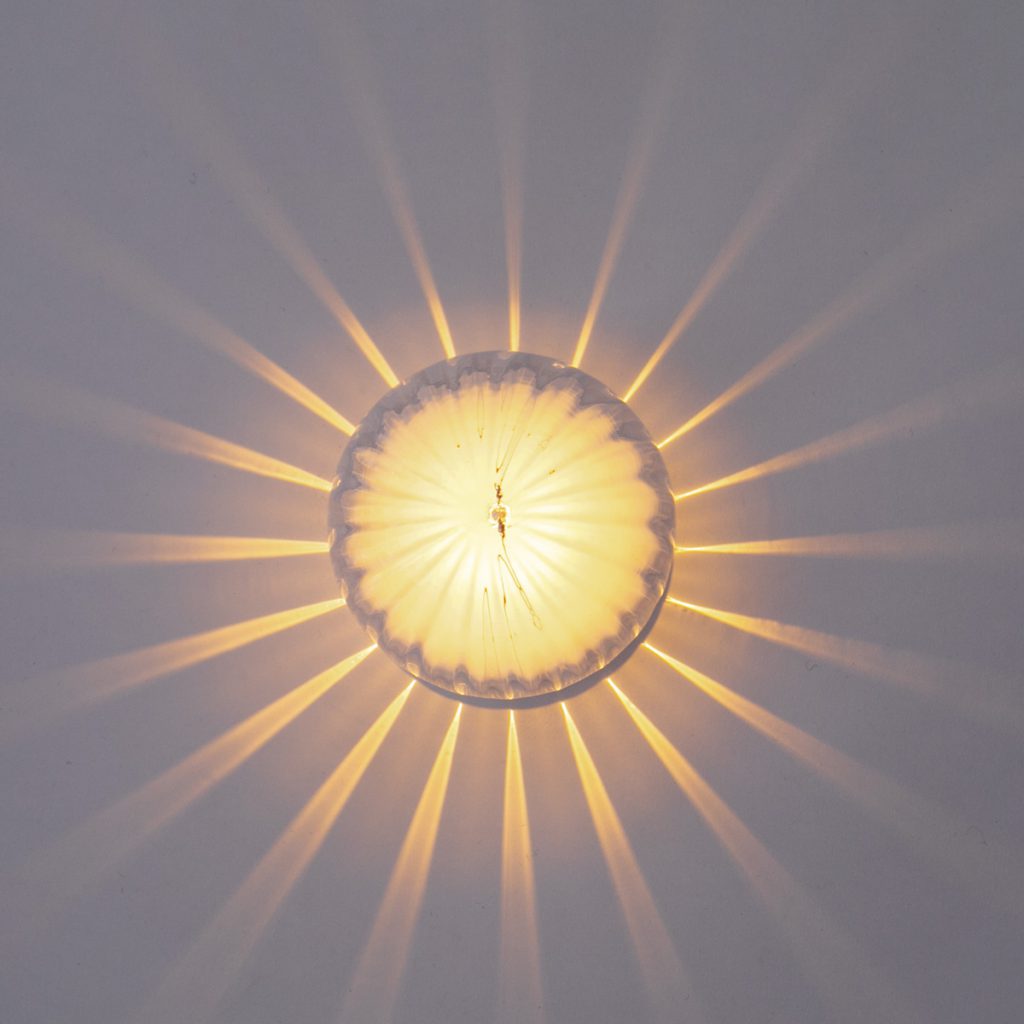 ¥10,000  (Tax not included)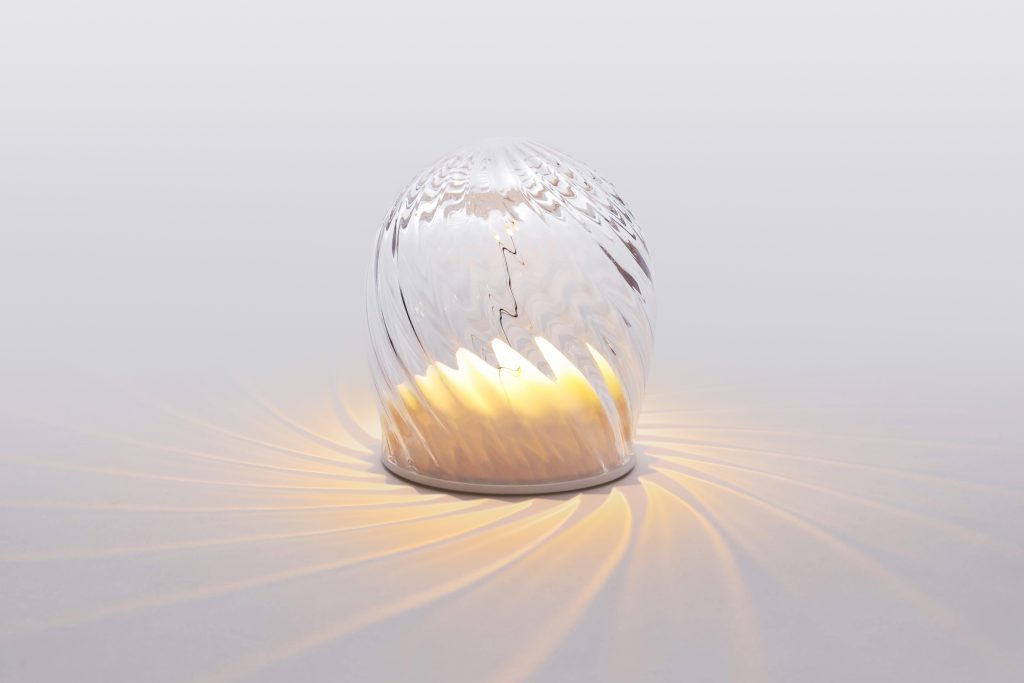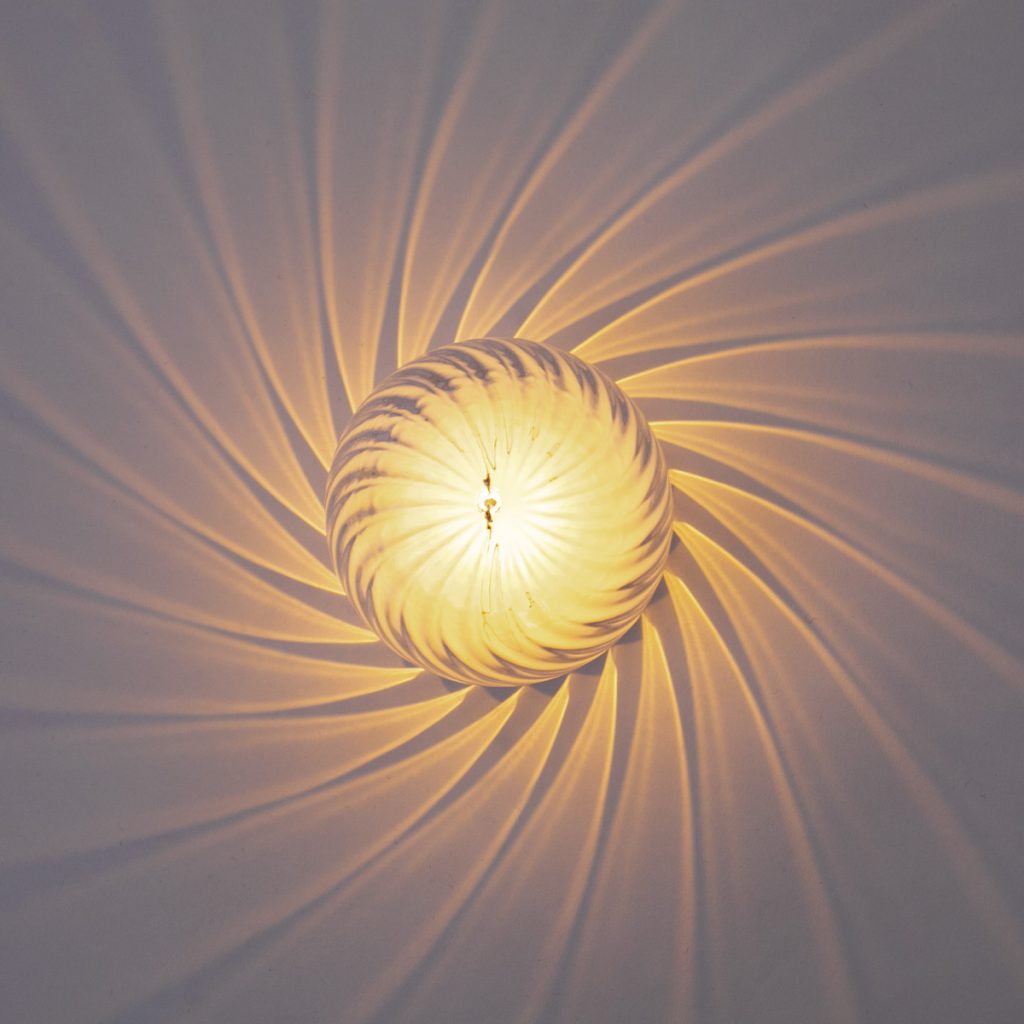 ¥10,000  (Tax not included)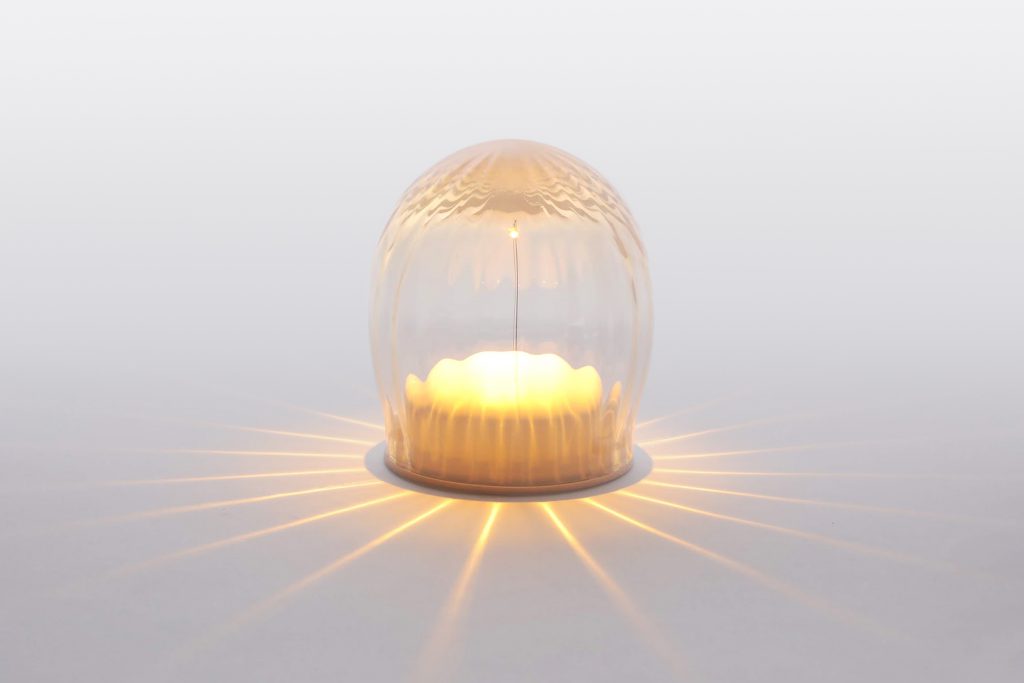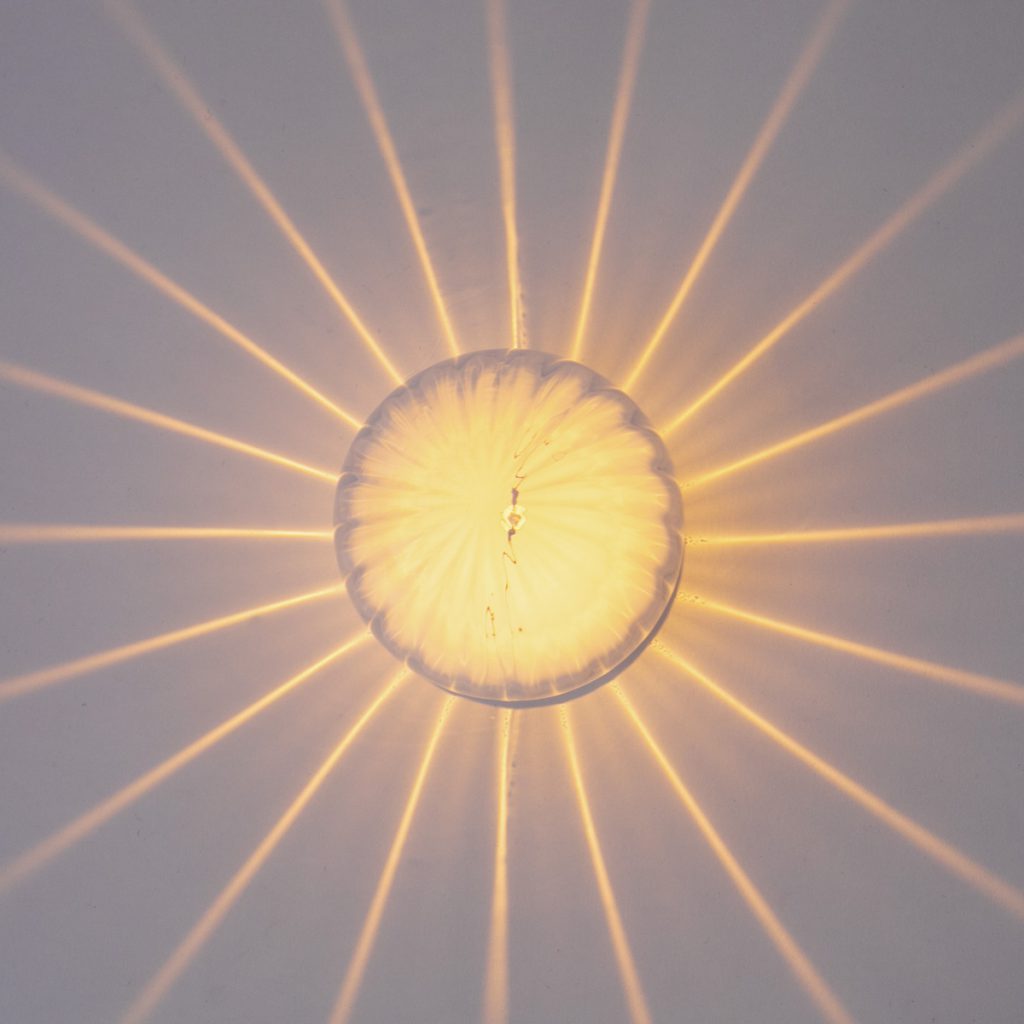 ¥10,000  (Tax not included)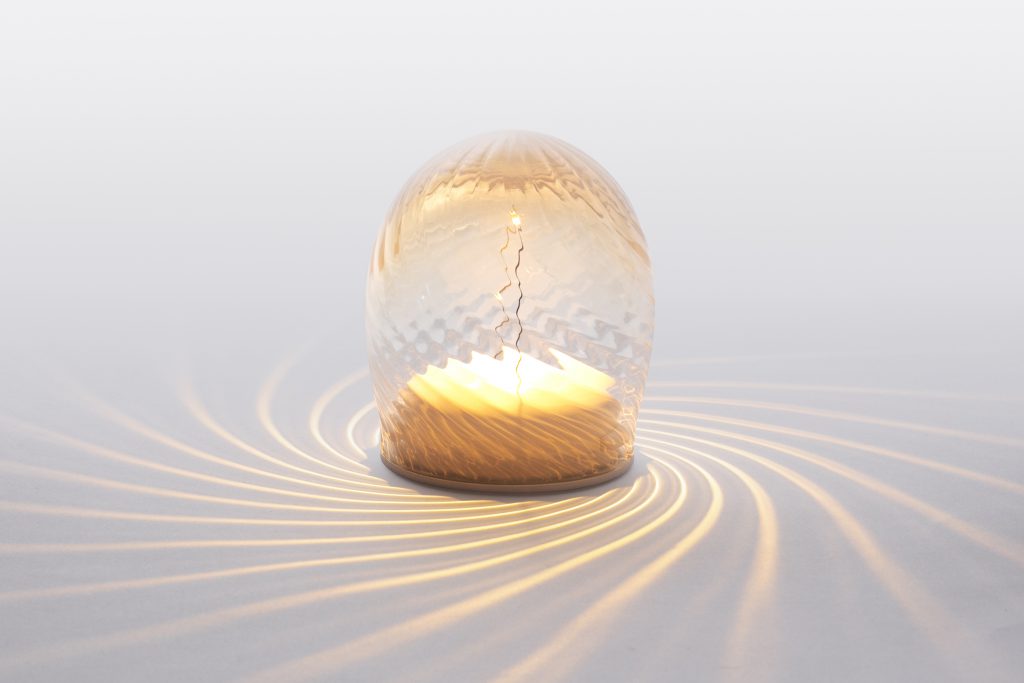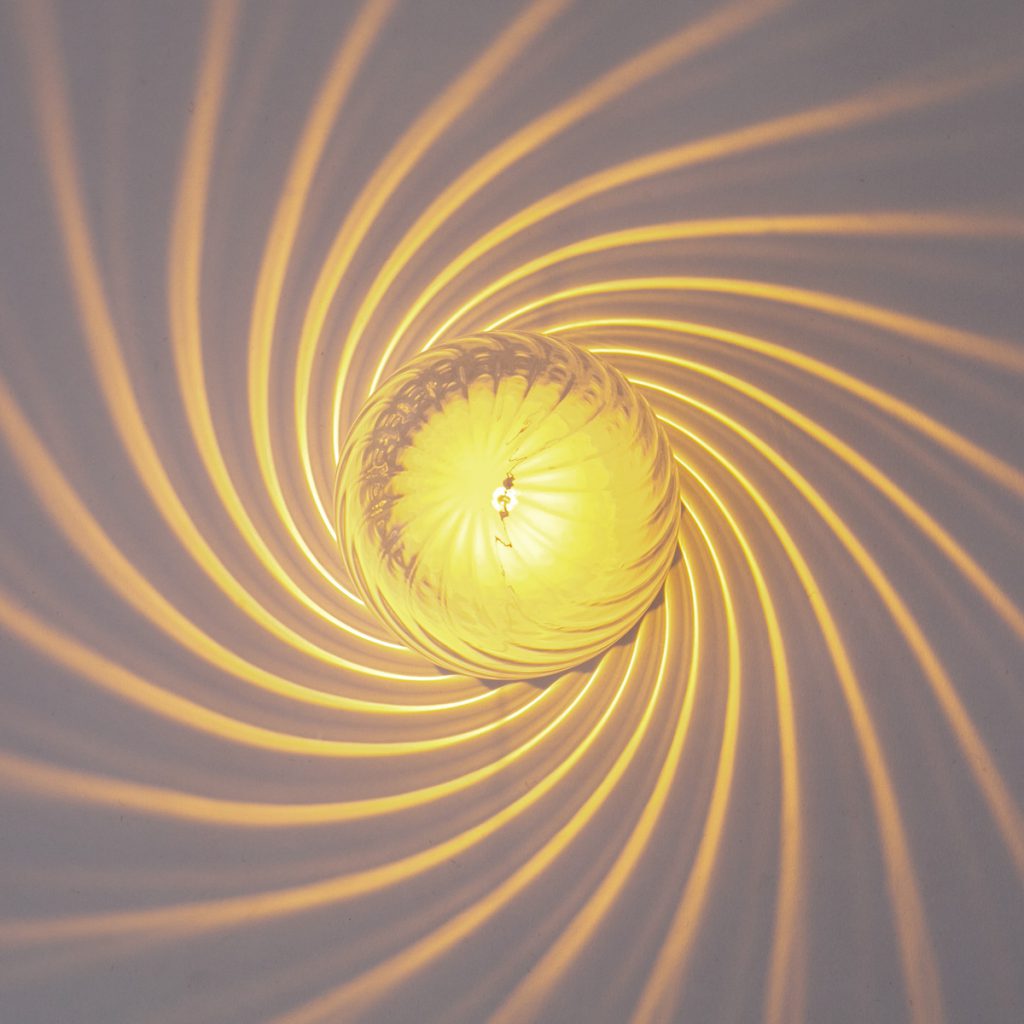 ¥10,000  (Tax not included)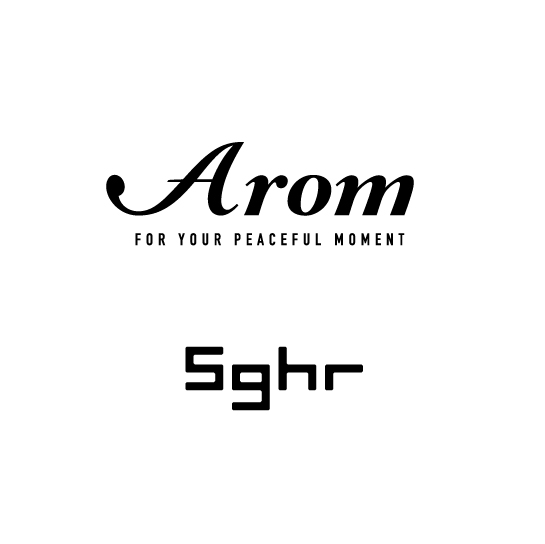 Working in collaboration with Sugahara Glasswork, Inc., who manufacture and sell handmade glass by craftsmen.

  

The warmth of handmade glass further highlights Arom's unique glow.

Every one of our products has been made by hand. The Sugahara craftsmanship brings out the warmth.
"Glass is alive." "Conversing with glass."
——Whatever could these expressions mean?
But for the glass craftsmen of Sugahara, they are quite natural.
There is a moment when glass, as a liquid under extreme heat, attains its supreme beauty.
That moment is captured, and a form is given to it.
Drawing out the infinite potential of glass to the fullest
Creating a unique shine and flowing forms
To do this,
Craftsmen stand face-to-face with glass each day and listen to its voices.
We aspire to deliver glassware that feels as warm as the human body,
which will bring a smile to your lips when you hold it in your hand,
and which will add colors when entertaining that special person in your life.
Sugahara never compromises when it comes to handmade glass.
Specification
| | |
| --- | --- |
| Battery | AA size Batteries × 2  *(Rechargeable battery JIS can be use) |
| Battery life | Approximately 100 hours  *Depends on use environment |
| Size |  Outer dimension Approximately 90mm × Height 100mm |
| Weight |  55g (Not including glass and batteries) |
| Materials | Glass、ABS、Silicon |
| Country of Origin | Japan |
* Product specifications · Design will be changed without notice.