SHAKE SYNC exhibited at RSK Sanyo Broadcasting (Okayama)
Hakuhodo, Osaka University, and Zero By Zero have jointly developed the glowing educational toy blocks "SHAKE SYNC" and will exhibit for the first time in Okayama from November 1st (Tuesday) at the lobby hall on the 1st floor of RSK Sanyo Broadcasting.
"SHAKE SYNC" is a block-type developmental support toy that can change the color of light by shaking it, or bring it closer to another one. Through the fun of freely arranging, stacking, and designing light, children's imagination and self-expression are brought out. The light art "Yuragi no Ma(ゆらぎの間)" using "SHAKE SYNC" will be exhibited for the first time in Okayama. The concept is an immersive healing experience that appears as an extension of everyday life. The light emitted by "SHAKE SYNC" is a rhythm that humans feel comfortable.
It has a "1/f fluctuation", and by arranging it in front of a folding screen with a full-surface mirror, the light diffusely reflects inside the mirror, creating a new healing worldview with an immersive feeling. During the exhibition period, we will also prepare a space where you can freely experience "SHAKE SYNC". Please take this opportunity to experience the possibilities of "SHAKE SYNC", which can be enjoyed not only by children but also by adults as a playful interior.
■ Exhibition period: November 1st (Tuesday) to November 27th (Sunday)
■ Exhibition location: RSK Sanyo Broadcasting 1F Lobby
* On November 19th (Sat), we are planning to hold a "SHAKE SYNC" experience workshop.
* About SHAKE SYNC. https://shakesync.com/
Arom (2nd gen.) – A candlelight glowing with sound
Arom developed by Zero by Zero in collaboration with Sugahara Glassworks Inc.
It blinks like a real fire, and the pattern of handmade glass created by craftsmen is drawn on the table. Enjoy the beautiful world of light woven by Arom.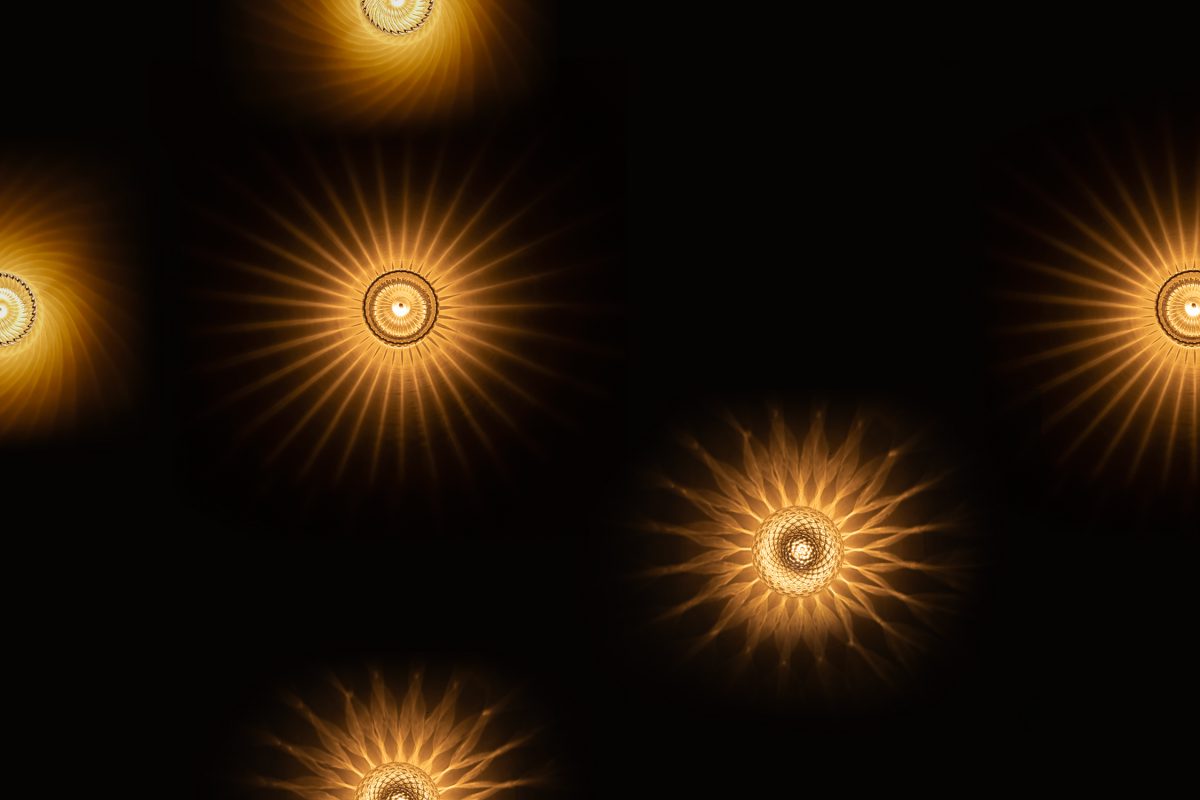 Decorate the lunch or dinner table with Arom as you would with flowers. Putting Arom on the table, its ambient light creates art-like patterns of flowers in the surrounding space. Arom adds the warmth of sparkling light to the table and switches the room to a healing space.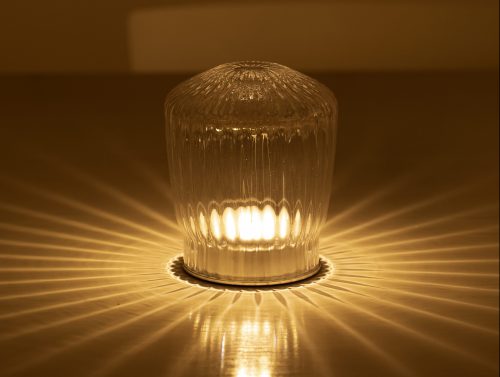 Design
The soft shape makes warmth and gentle light, thanks to its arrangement of downward-facing light source and slant surface, Arom projects an organic pattern of light.
The removable LED housing has a metal-blasted finish that creates a soft reflection of light, creating a natural glimmer of light, like a real flame. It also creates a variety of light patterns depending on the combination of glass.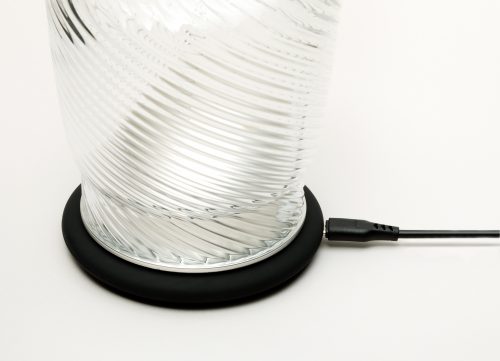 Wireless
Wireless charging reduces the hassle of replacing batteries and plugging in and out of terminals.
Up to 24 hours of operation on a single charge, easy to use in restaurants and bars.
Its cordless and portable size makes it ideal for a variety of outdoor activities.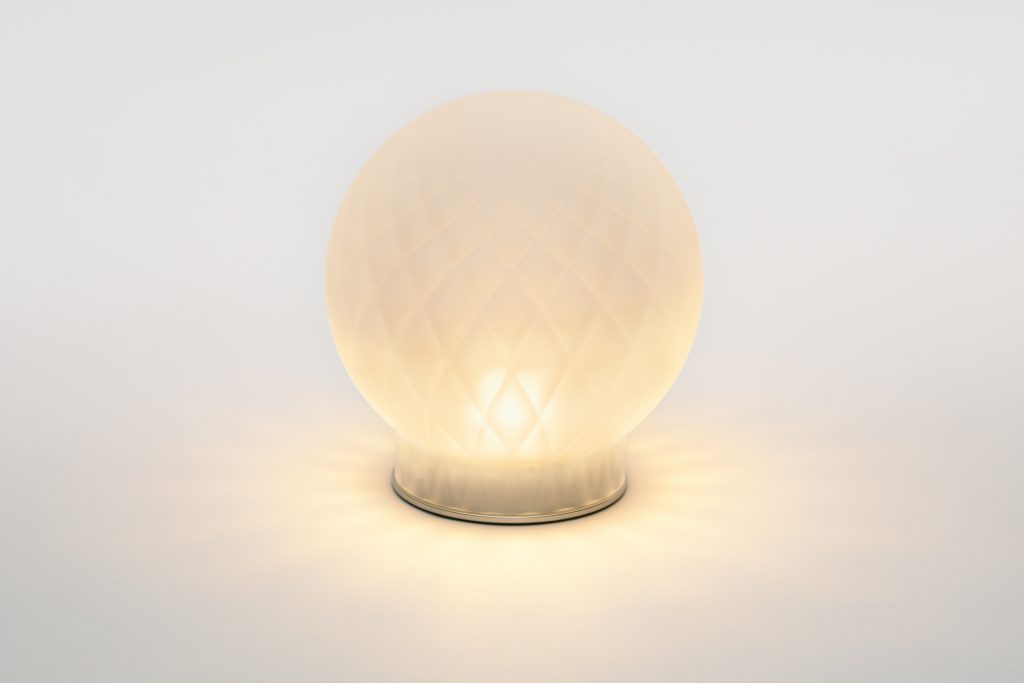 Now on sale at Sghr
It is available at the Sghr Shop from December 1st. Please purchase it as a Christmas gift or as an interior to enjoy the room.
Arom LED candlelight sales from Nakagawa Masashichi Shoten's EC site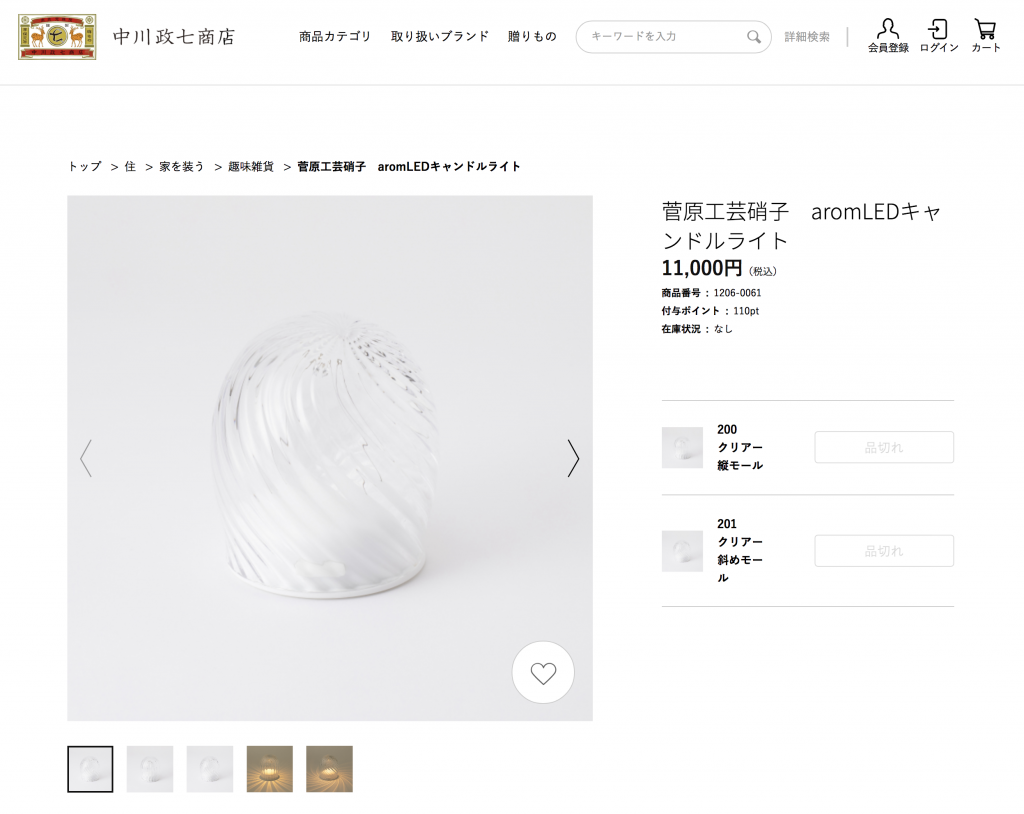 Arom LED Candlelight is sold from Nakagawa Masashichi Shoten's EC site.
The arom is an LED candlelight that responds to ambient sounds and emits a natural sparkle to gently create a space.
The flickering light softly envelops and enriches the time spent in your home.
Load More Posts