For your moment of peace:
the flower of light
Kvel – a palm-sized work of art in glass that creates a richer ambiance wherever you place it.

To heal the fatigues of the day, to bring a beautiful new tomorrow, Kvel brings the "flower of light" to bloom to produce a calming space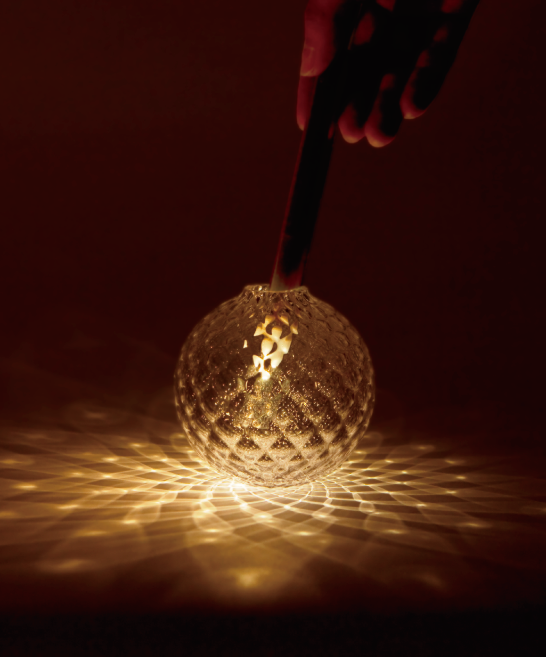 For a rich glittering table
Decorate the lunch or dinner table with Kvel as you would with flowers. Putting Kvel into the glass, its ambient light creates art-like patterns of flowers in the surrounding space.  Kvel adds the warmth of sparkling light to the table and switches the room to a healing space.
For a deeper relaxation time
With its natural sparkle and delicate light patterns, Kvel can change your room into a beautiful and fantastical space. In yoga, meditation, massage – Kvel brings deeper relaxation.
Warm light created by ambient sound
Kvel's built-in microphone converts ambient sounds into light, flickering like a real candle, while the independently developed analog circuit produces a warm glow.
     With Kvel, enjoy the pleasures of not only listening to music, but seeing it visually represented in enhanced lighting ambiance.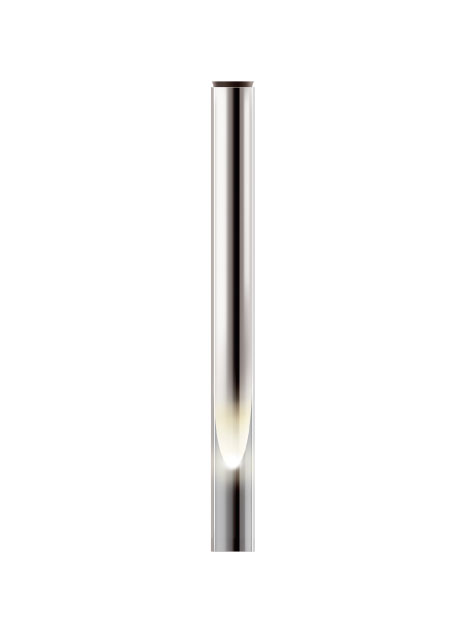 Design Features
We at Kvel have designed a candle unlike any before: slim, sleek, and deceptively simple. With its transparent, metallic surface coating, at first glance Kvel may seem an unassuming silver baton, but turn it on and experience its unparalleled light-emitting capabilities. 
With its easy-to-carry, slim shape and convenient AAA battery operation, Kvel is perfect for hassle-free outdoor entertaining such as camping, grad parties, festivals, and more.

Technological Features 
With an independent, fully analog circuit, Kvel operates entirely without the use of a micro computer.  
This allows Kvel to shine above all other digital LED light systems, with warmth reminiscent of vintage record players and tube amplifiers  
The circuit is designed specifically with low volume ambient sound in mind. This enables Kvel to convert even the slightest change in sound to light. Furthermore, through the Automatic Gain Control technology, you can enjoy Kvel from the quiet, intimate interior of your own home to the lively, dynamic settings of jazz bars.

With Kvel, enjoy the pleasures of not only listening to music, but seeing it visually represented in enhanced lighting ambiance.

How to use
Using the unique qualities of glass and sound, Kvel makes the art of candle light even more elegant and enjoyable.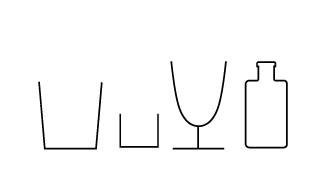 1. Choose a glass or holder of your liking
Choose glassware to experience its full spectrum of delight. Of course ordinary candle holders are fine, but particularly in cut glass containers, the beauty of reflected light shines through.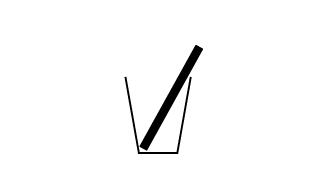 2. Place Kvel inside glassware
When you put Kvel into a glass, the pattern of the glass is reflected beautifully. Move it slowly, and the pattern of light changes like a kaleidoscope.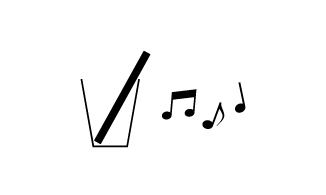 3. Enjoy the sparkle
When you play music in a quiet place, it shimmers with the sounds.
Kvel:

As many ways to enjoy as there are varieties of glassware
Turn off the room light and place Kvel slowly into the glass

. Watch as the

reflected create

s

stunning, blooming motifs reminiscent of a flower.
Choose glassware to suit your situation, like flower vase

s

, whiskey glass

es

,

or

traditional glassware.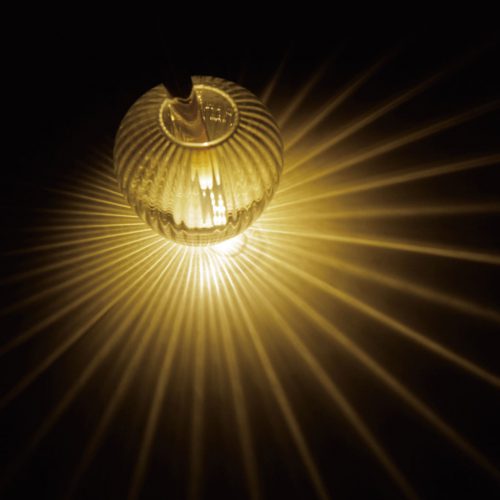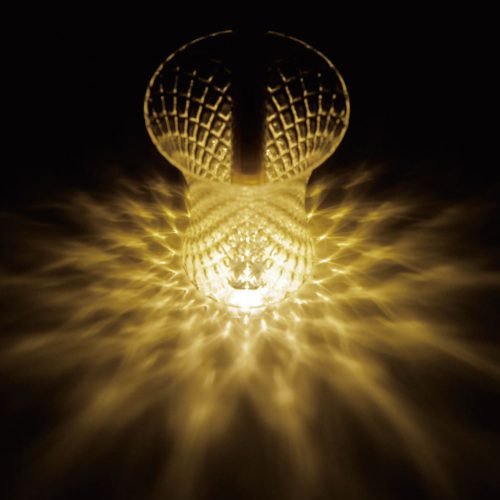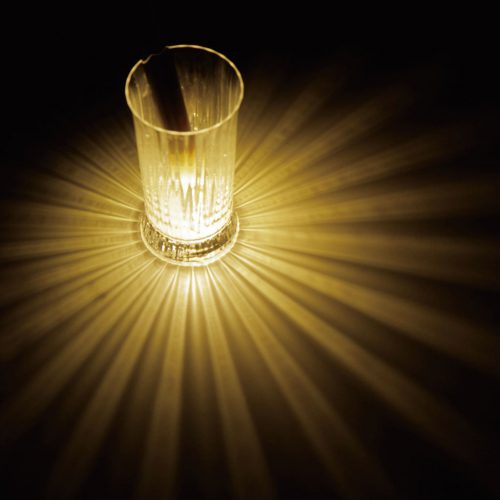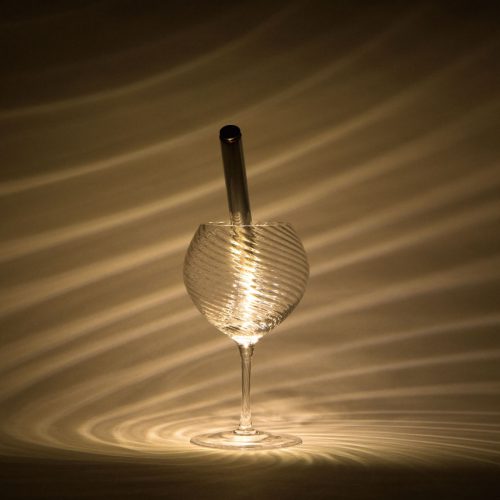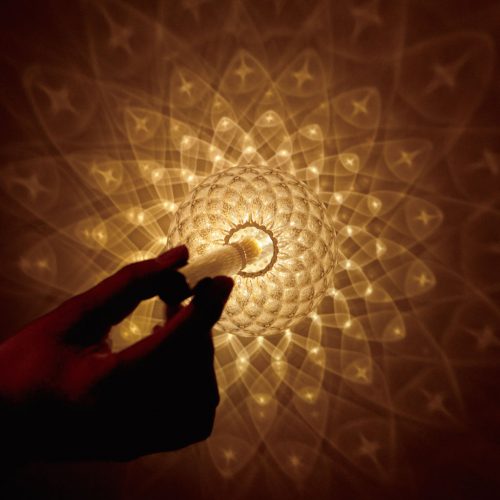 PRODUCT INFORMATION
  You can buy Kvel from Amazon.jp 
Please contact us if you are interested in Kvel: support@oxoxo.me
Purchase here Kvel and glass set.  
Kvel is also sold in some Sghr Sugahara Shops on sight.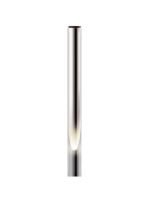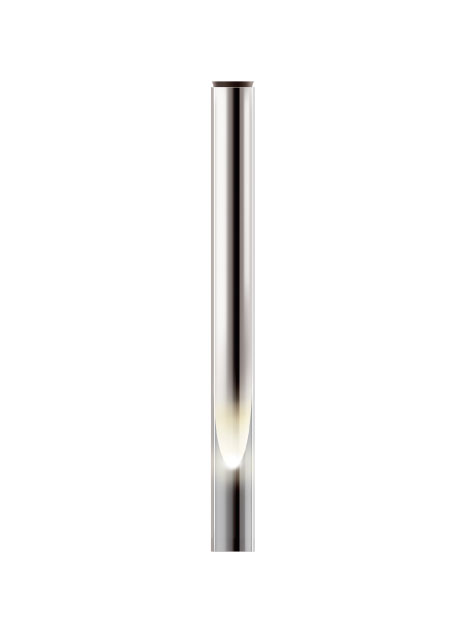 Kvel
¥12,800  (Tax not included)
Use with your glass. * This product has no glass.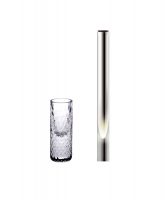 Glass set(sghr)
¥18,000(Tax not included)
Specially designed SGHR original glass set plan. Even if you do not have a glass, you can enjoy the art of light that Kvel creates. (About Sugahara Glass)
Working in collaboration with Sugahara Glasswork, Inc., who manufacture and sell handmade glass by craftsmen, we prepared a glass set that can showcase Kvel's one-of-a-kind light even more.  The warmth of handmade glass further highlights Kvel's unique glow.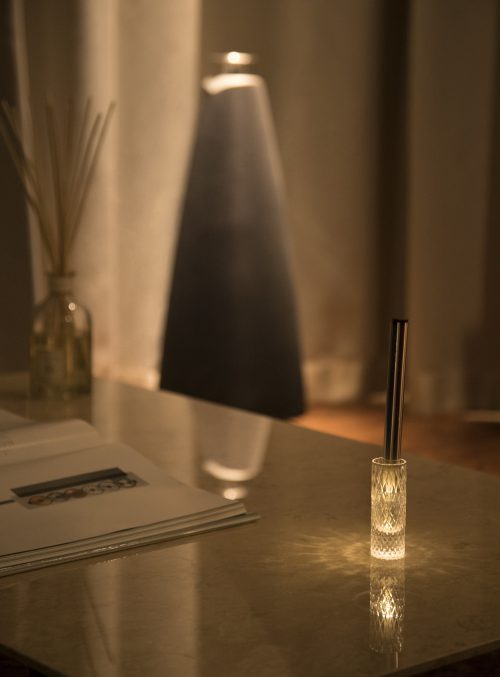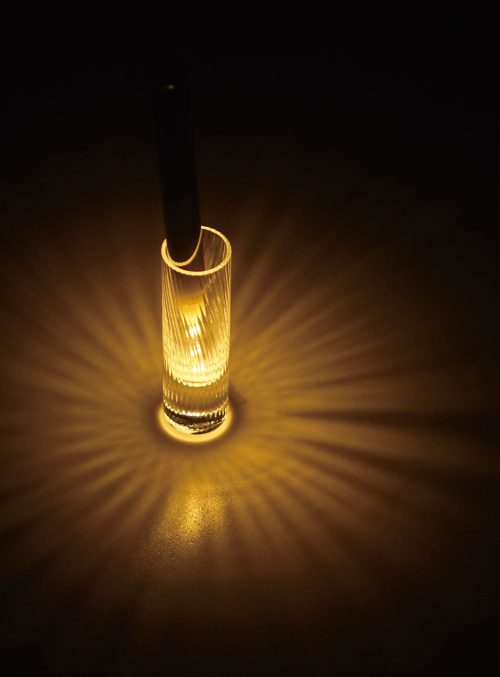 Every one of our products has been made by hand. The Sugahara craftsmanship brings out the warmth.
"Glass is alive." "Conversing with glass."
——Whatever could these expressions mean?
But for the glass craftsmen of Sugahara, they are quite natural.
There is a moment when glass, as a liquid under extreme heat, attains its supreme beauty.
That moment is captured, and a form is given to it.
Drawing out the infinite potential of glass to the fullest
Creating a unique shine and flowing forms
To do this,
Craftsmen stand face-to-face with glass each day and listen to its voices.
We aspire to deliver glassware that feels as warm as the human body,
which will bring a smile to your lips when you hold it in your hand,
and which will add colors when entertaining that special person in your life.
Sugahara never compromises when it comes to handmade glass.
Specification
Color
Silver
Battery
AAA size batteries × 2
(Rechargeable battery)
Battery life
Approximately  70 hours
(When using alkaline dry batteries)
Size
Diameter 18mm × Height 190mm
Accesaries
AAA Betteries x2(For test)
Weight
59g (Including Batteries)
* Product specifications · Design will be changed without notice.
*About Kvel's support  
*Kvel Instractions Download
FAQ
Q. Is it waterproof?
A. It is not completely waterproof. Waterproofing only the tube part, please be careful not to enter the inside.
Q. Is the battery rechargeable?
A. No. It operates with two AAA batteries.You can use the rechargeable battery.
Q. How about holding batteries?
A. It can be used for about a week by using 6 hours a day.It increases and decreases depending on the type of battery and the usage environment.
Q. Is it made in Japan?
A. It is made in Japan designed in Ota Ward, Tokyo, manufactured in Kosai city Shizuoka prefecture.
Q. Can it be changed the color?
A. It can not be changed the color,but it provides various light reflection by using colored glasses.
Q. Does it flicker when there is no sound?
A. No. It keeps flashing even in a silent environment.

oxoxo [zero by zero]
oxoxo [zero by zero] is an installation art group based in Tokyo.  It is consisted of Tatsuhiro Iida, Tohru Komahashi, Shogo Suzuki. We express the beauty and mystery of nature such as light, water, air, etc. through our installation works. We also make sound visualizer using natural objects and exhibit at open-air concert.