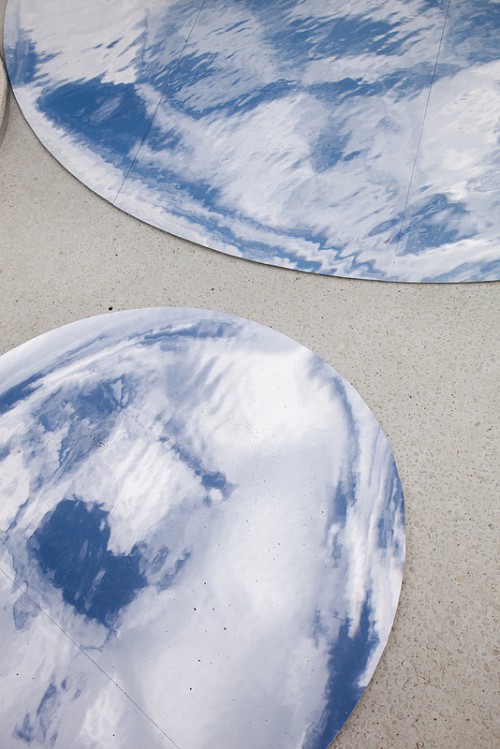 Our new installation "Puddles of Sky" (そらたまり in Japanese)  is now being exhibited as an artwork of Rokko Meets Art – Arts Walk 2012 held in Mt.Rokko, Kobe.
This artwork is installed in pools of Rokko-shidare which is a observatory at the top of Mt. Rokko.
When you look down the pool, you can see the beautiful sky effected by ripples of water.
There might be many clouds at your feet.  The place will become higher than ever!
Don't miss it and enjoy contemporary artworks and beautiful scenery at Rokko!
Information

Event Name: Hanshin Leisure Facilities Co., ltd, Hanshin Electric Railway Co.,Ltd.
Date: 15 September – 25 November 2012
Venues: Rokko Garden Terrace, Rokko-shidare, Observation Dock, Rokkosan Country House, Rokko Alpine Botanical Garden, Rokko International Musical Box Museum, Rokkosan Hotel, Rokko Cable, Rokko Hilltop Gallery
Web (Japanese): http://www.rokkosan.com/rokkomeetsart2012/