We will exhibit SHAKE SYNC ( http://shakesync.com ) and Kvel (https://oxoxo.me/en/kvel/ ) at Maker Faire Tokyo from Aug. 4 to 5.
SHAKE SYNC

It shines once you shake it. Color synchronizes.
A block that resonates like a living creature.
It can detect each other's place and receive and transmit light.
Once they gather, they emit light as if everyone is breathing at the same time.
Arrange them in a row, create wheels, stack them up.
Through the enjoyment of designing light freely,
This is an educational toy brushing up imagination and self expression power.
Kvel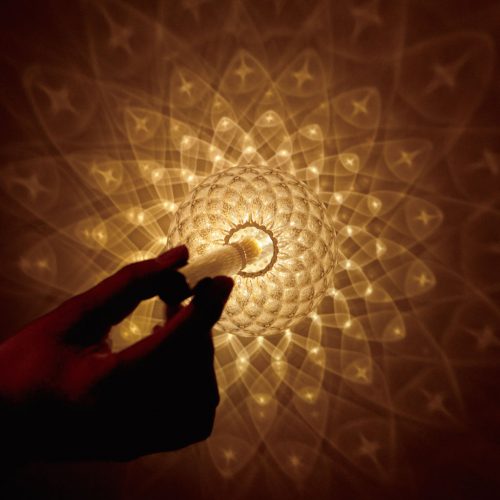 Kvel – a palm-sized work of art in glass that creates a richerambiance wherever you place it.


To heal the fatigues of the day, to bring a beautiful new tomorrow, Kvel brings the "flower of light" to bloom to produce a calming space