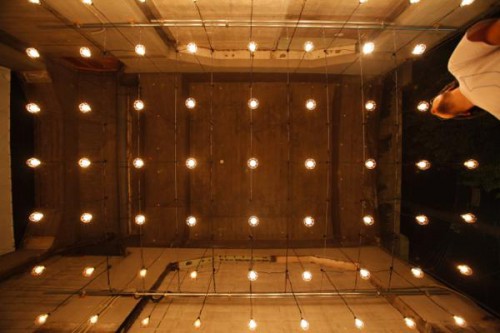 We exhibited an installation work "Brilliant Noise" at Kobe Biennale 2011, MMM2012 (Minato Media Museum).
Human voice, car noise and sound of train running above this space affect brightness of bulbs.
In this work, activity in the town is expressed through the movement of light. Along with sounds in the city that would normally go unnoticed, flickering light is used to visually express people's movements. The sound are flashing light conveys the energy of the city.
KOBE Biennale 2011
During the event, we provided this space to artsits for their performance. Many live events and broadcasting a radio program were thrown here.
Minato Media Museum 2012
Brilliant Noise Permanent Exhibit
Now you can see a part of this work at Planet EartH (Motomachi, Kobe), Kokyu (Nishichiba, Chiba). Please visit them.